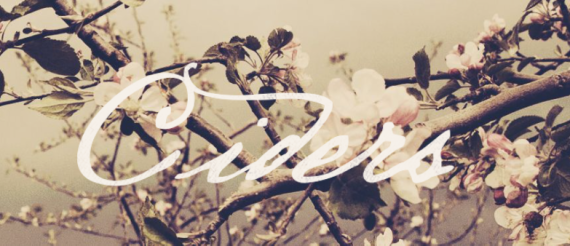 Fall is here, and it's here to stay. So, whether you're excited for some cooler weather, or you're mourning sunny days gone by, it's time to think about what we'll be drinking for the next few months. And that, dear friends, is cider. Educate yourself on the ten following ciders, all of which are delicious in their own way. Be careful, or you may find yourself, gasp, leaving beer behind, and hoping on the fermented apple train.
1. Magners Original Irish Cider
This cider is known worldwide for its authenticity. It's crisp, it's classic, it's Irish, and it's a combination of 17 different types of apples.
2. Foggy Ridge Serious Cider
Another standard, yet solid option—serious cider takes the rich apple flavor, sprinkles some citrus notes on top, and goes down easy with a pleasantly dry finish.
3. Samuel Smith's Organic Cider
Using organically grown apples, Samuel Smith's offers a light, medium dry cider recognizable for its straw color. Made in Great Britain, you can feel exotic drinking this one.
4. Eve's Northern Spy
Taking notes from the French, Eve's Northern Spy is made using the Champagne Method. The smooth carbonation lifts the aromatic bubbles out of the glass and create a creamy mouthfeel.
5. Square Mile Cider
Using three kinds of classic American apples, you'll find the best experience if you throw this cider over ice to get the most our of the crisp apple flavor.
6. J.K.'s Northern Neighbour Farmhouse Cider
This cider is the result of a multi-national effort. Using both Michigan apples and Canadian prairie apples, this fully organic drink might make you hop the border.
7. Woodchuck Fall Harvest
Slightly sweeter, Woodchuck's Fall Harvest is a delicate mix of apple, cinnamon, and nutmeg. Take a sip and watch the leaves start to fall.
8. Ace Pumpkin Cider
Growing in popularity, Ace takes its classic original cider, and adds cinnamon, cloves, and allspice to create this masterpiece. Orange in color, Ace even claims that it even tastes like a pumpkin pie!
9. Downeast Pumpkin Blend
A staple in New England, Downeast's unfiltered pumpkin blend couldn't be more fitting if it tried. Sweet yet not too sweet, this cider is a crowd pleaser.
10. Crispin Venus Reigns
Crispin's wildly popular classic ciders have given way to some experimental versions, like this pear cider that's aged in red wine casks and finished off with a nuance of honey.